An Elevated Experience
We are a boutique dental practice that focuses on providing outstanding care tailored to each individual's needs and circumstances.
Our philosophy is centered around empowering you and collaborating to make treatment choices that will be in your best interest now and in the future. We always discuss all treatment options, risks and benefits so that you can make informed decisions regarding your dental care.
Our team enjoys developing long term relationships based on trust and confidence. Many patients in our practice have been with us for over 30 years because they feel at ease in our friendly and caring environment. We look forward to the opportunity to get to know you.
"Excellent experience. Great staff. Bright new office and equipment." ~ Art Flaws
We provide high quality evidence based treatment. How?
Our doctors are committed to lifelong learning. They attend multiple continuing education programs each year by the world's top dental educators to expand their knowledge and skills. In this way they are able to keep up to date on the latest published dental science to make the best recommendations for you.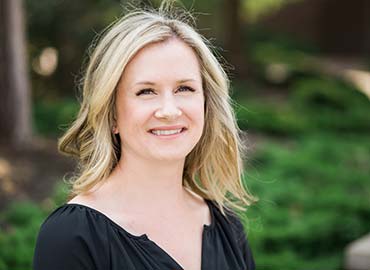 Dr. Jennifer Graas
Dr. Graas received her Bachelor of Medical Sciences degree and her Doctor of Dental Surgery degree from the University of Alberta in 2007. She then moved back home to Calgary to join Dr. Swanlund in his practice. In 2017 she opened Eau Claire Park Dental to provide patients with a more spacious, comfortable and modern clinic.
Dr. Graas has spent years training at The Kois Center in Seattle, learning the latest advances in esthetic, implant and restorative dentistry. She continues to travel regularly to keep current with leading edge practices from the world's top dental educators. Dr. Graas is the only dentist in Calgary certified to do Microthin (no prep) veneers.
Outside of her practice Dr. Graas enjoys spending time at home with her husband, two children and dog.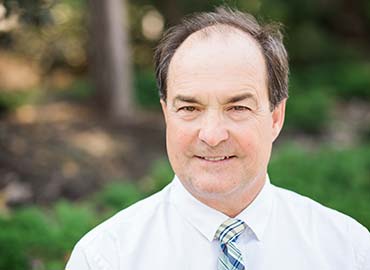 Dr. Cliff Swanlund
Dr. Swanlund graduated from the Faculty of Dentistry at the University of Manitoba in 1976. He practiced in a rural setting in Pinawa, Manitoba from 1976 – 1980. Since 1980, he has practiced general dentistry in downtown Calgary.
He has spent time in several study clubs over his career and at times sponsors a removable prosthetic (denture) study group in his office. He is also a graduate of The Kois Center and has a special interest in denture treatment.
Dr. Swanlund participates in the Calgary Dental Curling League and is an avid painter. His work can be found in galleries around Calgary, Banff and Canmore.
Giving Back
Our practice is about more than just delivering high-quality dental care to our patients, we are also extremely dedicated to giving back to our community!
Dr. Graas, along with the whole team, supports the Calgary Food Bank as well the Alex Dental Health Bus through monthly donations.
Dr. Swanlund sponsors Maria-Isabel, a student in Bolivia, through Plan International. He also donates his art to various charities throughout the year.
"Dr Graas and her team really care about their patients as people and are very professional. I have been a patient for four years and the reconstruction of my teeth and bite which has made a big difference for me. Thank you for giving me back my smile!" ~ Kirk McClain