You may have come across this popular meme: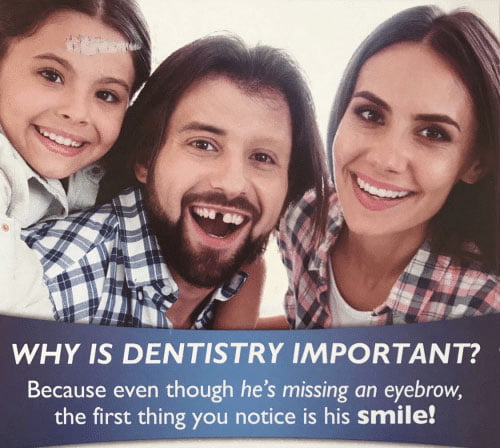 While it may be a bit extreme, it's the truth! Studies have shown that feeling self-conscious or being unhappy with your smile is a disability and contributes to quality-of-life issues (Locker's model, 1988).
A new smile can be life changing. Although cosmetic dentistry is focused on the teeth, it is really about so much more. Along with improvements in the alignment, color and shape of teeth, we also notice significant changes in a patient's self confidence and self perception. It is extremely rewarding to see the difference in a person before and after their treatment is completed. Often, patients who initially say that the esthetics of their smile isn't that important to them are the ones who tend to comment the most about how their new smile has improved their lives in ways they never expected.
The dynamics of a person's smile also change after cosmetic dental treatment. People of all ages tend to smile "bigger" once they have a smile they are proud to show off. Watching this transformation take place is what motivates us to offer cosmetic dentistry to our patients and to continually update our techniques and protocols in this area.
What exactly is Cosmetic Dentistry?
When people hear the term cosmetic dentistry, the #1 thing they think of is porcelain veneers.
However, there are 3 main aspects to cosmetic dentistry. They may be used alone or in combination to achieve those "wow" results:
Orthodontics
Moving teeth with braces or Invisalign to a more ideal position, also allows us to correct bite problems that may compromise the longevity of porcelain restorations.
Porcelain restorations
Porcelain veneers and crowns.
Our goal is always to accomplish a patient's esthetic goals without harming or compromising the strength of their teeth. This is what dentists mean by "Minimally Invasive Dentistry" – we are not harming the teeth or increasing the risk of problems down the road to achieve cosmetic goals. This means using an additive approach instead of grinding away enamel from the teeth wherever possible. A lot of planning goes into each case to ensure patients' expectations are met and that they are extremely happy with the final result.
Two cases we have treated in our clinic, both with very minimal tooth reduction
First Case
The first is a straightforward case with 4 porcelain veneers done to improve the shape of the front teeth.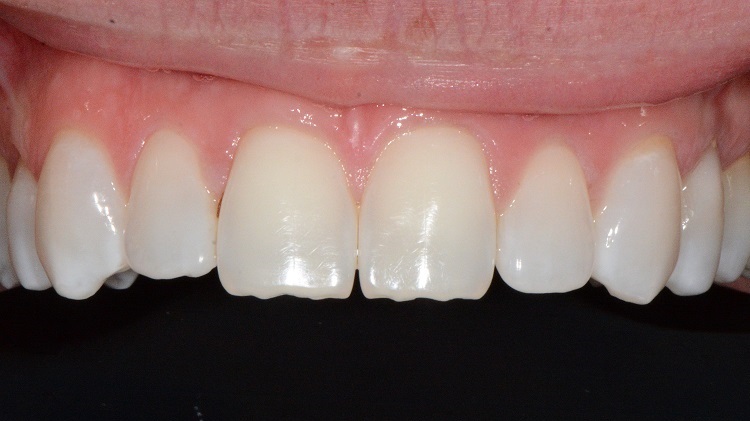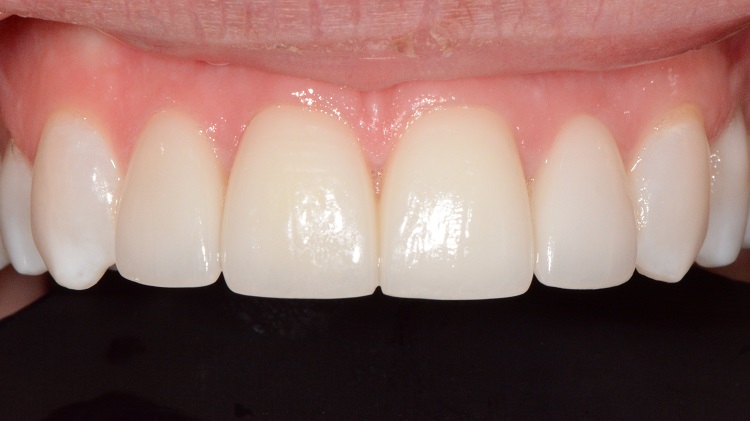 The second case is a more comprehensive case. This patient had severely worn teeth. We did porcelain crowns to protect them from further wear, correct his bite, while at the same time improving the aesthetics of his smile.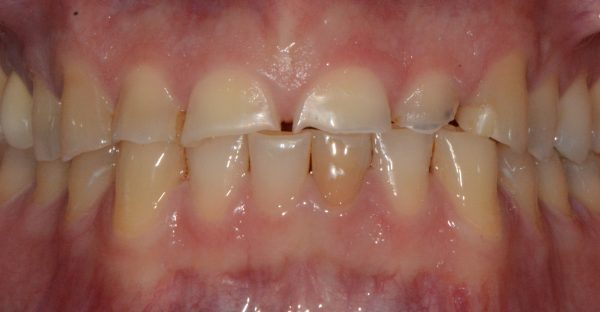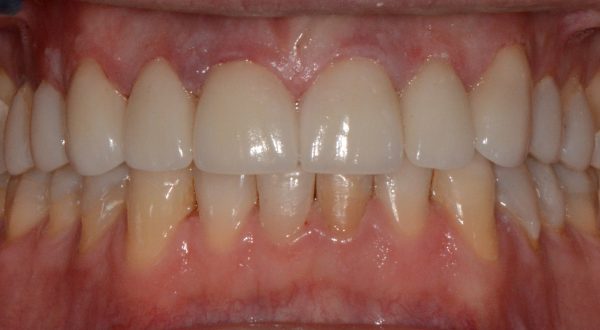 Here is a testimonial from this patient
"Dr Graas and her team really care about their patients as people and are very professional. I have been a patient for four years and the reconstruction of my teeth and bite which has made a big difference for me. Thank you for giving me back my smile!"
Request your appointment today!
The benefits of a beautiful smile reach far beyond your teeth.
An attractive smile boosts self-confidence and has a profound impact on your daily life.