NEW PATIENT
Patient Journey
Book an appointment by phone or email.
Our team will send you online forms to complete & submit.
Your first appointment is a 2-hour comprehensive new patient experience.
FIRST APPOINTMENT
Comprehensive New Patient Evaluation
Your first appointment with us is for your comprehensive new patient exam and hygiene. This visit takes approximately 2 hours and is the foundation of our new relationship. At this visit, we aim to have a good understanding of your oral health goals and priorities.
Above all else we listen to your concerns, take the time to understand any anxiety you may have about your dental treatment, and answer all of your questions.
Your Comprehensive New Patient Evaluation includes: 
Office tour and a chance to meet the team.

Complete review of your new patient forms, including your medical and dental history.

Detailed assessment of your oral health in 4 key areas.

Digital scan of your teeth, allowing us to track changes in gum recession, tooth wear, and position over time.

Digital photographs and digital x-rays of your teeth and smile.

Periodontal maintenance (teeth cleaning) by one of our talented and experienced dental hygienists.

A customized oral hygiene plan and care recommendations.

Discussion of all treatment options, risks, and benefits so that you can make an informed decision regarding your dental care.

A collaborative plan to prevent any future dental issues.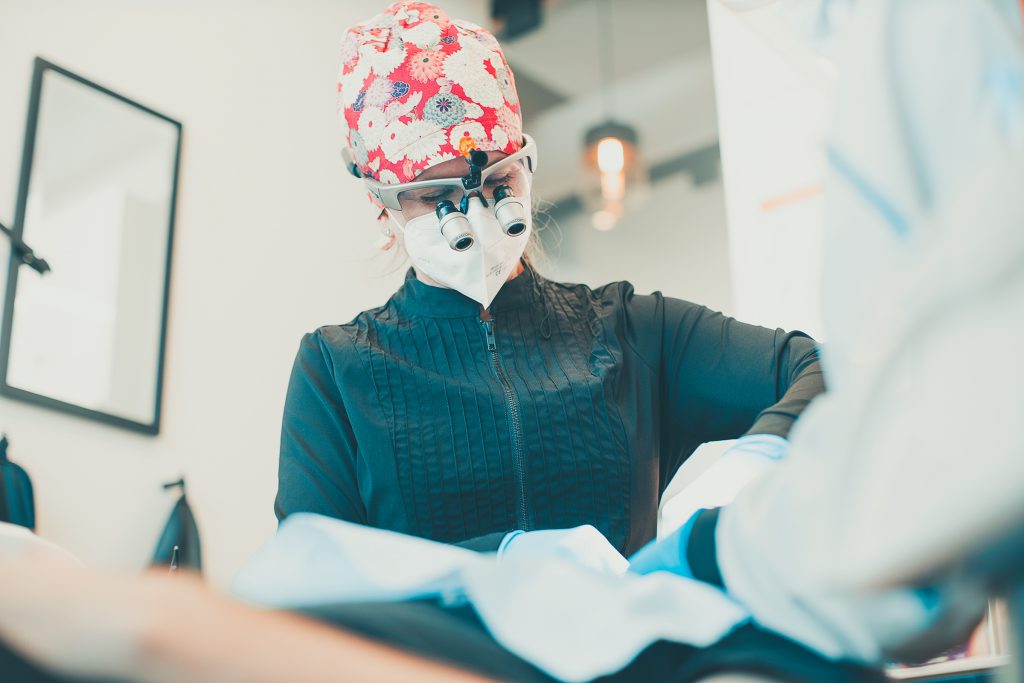 OUR APPROACH
Our Care Philosophy
Delivering Personalized Service
At Eau Claire Park Dental, we treat you like family. Many of our patients have trusted us with their care for over 30 years! 
Your oral health means a lot to us, and we aim to 'wow' you at every visit. Our patients say they feel well taken care of and trust that we have their best interests in mind with every dental treatment. 
We thrive on longevity and relationship-based service. By getting to know you, we can provide a treatment plan that suits your needs and life circumstances.
Devoted to Prevention
Our clinic is built on preventative care. Looking at the whole picture when assessing your oral health is critical for treatment longevity and success. 
At Eau Claire Park Dental, we perform a comprehensive assessment and then make treatment recommendations based on our data collection  and analysis. Preventive follow-up of completed treatment is also essential to maximize positive outcomes. This approach helps to prevent future dental emergencies and costly inconveniences. In turn, our patients enjoy peace of mind. 
Allow us to help you achieve ideal oral health and prevent future dental problems.
High-Quality Treatment
We are a modern practice focused on patients who value their health and appreciate outstanding care. 
Even when it comes to a simple filling, it is not just 'drill and fill' for us. Quality matters. We stand behind our exceptional work and the treatments that we recommend. 
At Eau Claire Park Dental, we carry only the best and proven products, allowing optimal care for your teeth and gums between dental visits
Accommodating Dental Emergencies
Our goal is to prevent emergencies through comprehensive care; however, emergencies can happen. 
As our patient, you have access to an after-hours phone line, so you never need to go to an emergency city office or walk-in should you face a dental emergency after-hours, on weekends, or holidays. 
Our emergency line is yet another way we extend a hand to our valued patients.
If you aren't ready to book a Comprehensive New Patient Evaluation, we offer 'meet and greet' sessions. 
This complimentary appointment includes a tour of our office and allows you to get to know us better. 
In your 'meet and greet' session, you have the chance to talk to Dr. Graas and ask any questions you may have to see if our clinic and philosophy are the right fit for you.
Stay in the loop
Subscribe now to Eau Claire Park Dental news and receive interesting articles about your dental health!